Artificial Turf Installation in Fresno, Visalia, & Nearby CA
High-quality synthetic grass can transform your lawn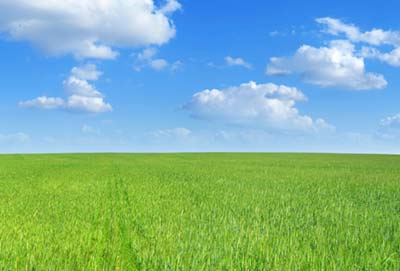 Get the benefits of beautiful grass without the hassle of maintenance by using artificial turf.
Has the grass around your home seen greener days? Maintaining a lawn takes a lot of time and energy that not everyone can afford. But that doesn't mean homeowners should have to suffer through an unattractive property. When family and friends come over, they shouldn't be confined to just the patio or deck.
Here at Sorci Construction Services, we specialize in installing artificial turf to help homeowners make the most of their yards. Artificial grass has a whole host of benefits over Mother Nature for families on the go, and our turf experts can show you how you can easily revolutionize your backyard once and for all.
Interested in having a professional place artificial turf on your property? You've come to the right place! We offer free estimates for all of our services in Fresno, Bakersfield, Visalia, and nearby California. Schedule your free quote today!
Products
EasyTurf specializes in residential and commercial artificial turf that is sure to bolster any property. They have many years of experience creating durable, attractive synthetic turf backed by extensive warranties.
EasyTurf Synthetic Turf
EasyTurf artificial turf has aesthetic appeal and the environment in mind. Designed to save up to 70% on residential water bills, this ultra-real looking, strong turf can keep up with all of the needs of your residential or commercial property. Their turf is an efficient solution to pet ownership, drought, and other situations that can ruin a natural lawn.
Advantages of EasyTurf
Most realistic design
MaxxFlow drainage technology
15 year warranty
Made in the USA
What is artificial turf?
Residential turf applications
Pet areas
Play areas
Landscaping
Golf greens
Usually constructed from polyethylene plastic grass, artificial turf has a wide range of residential and commercial uses. It's most commonly pictured as part of a football field, but today, homeowners and businesses alike are finding more and more ways to utilize synthetic grass to their advantage. Artificial lawns, rooftop greens, and pet centers are becoming more popular.
High-end turf, such as the product used by Sorci Construction Services, can incorporate multi-blade technology to simulate real grass. Artificial turf has come a long way from just acting like a mat; it can be a dynamic part of your property just like a natural lawn.
The benefits of installing synthetic grass
Low maintenance. The number one reason why customers choose artificial turf is because it requires absolutely no attention. Eventually, after ample wear, all you'll have to do is replace the old sections of turf with a new product.
Durable. Roughhousing from your kids or pets won't cause your artificial grass to break or decay - unlike regular grass, which will easily get trampled.
Environmentally friendly. Unlike real grass, artificial turf needs no pesticides or chemicals to maintain it, which, in turn, leads to lower overall pollution. It also saves lots of water!
Variety of colors and styles. You can decide the exact shades of green you'd like your artificial turf to contain. You can also specify the length of your grass.
Good drainage. When it does rain, water won't be trapped in muddy puddles for days to come. Your turf will drain and dry quickly!
Install artificial turf for your residential or commercial needs
Sorci Construction Services' skilled turf specialists are available to install the synthetic grass you need to transform your property, improving its overall look and feel. We'll help you choose an option with optimal drainage and the colors you need to blend into the existing landscape. For all of your outdoor living needs, including hardscapes and much more, Sorci Construction Services is the company to call.
Call us at 1-844-385-9585 or contact us online to get a free estimate for artificial turf today! We offer our services to customers in Bakersfield, Fresno, Visalia, and nearby California.
Looking for a price? Get a no cost, no obligation free estimate.